Follow Wildcraft Forest on Facebook & Twitter

Alternative publishing has been taking place at the Wildcraft Forest since the early 1980's. For the past decade we have been home to a multi-media studio that specializes in creating online productions including documentary content and print publications.

Our publishing house is called "Wildcraft Forest" which also publishes under an imprint called "Watershed Intelligence". Currently we are launching a set of fiction and non-fiction book titles that will prove to be engaging and thought provoking.

Wildcraft Forest provides encouragement and will help a new generation of writers focus on subjects such as environmental sustainability, current events, permaculture, spirit, health, visionary change, children's literature, nature and wildcrafting.

Lost in the Land

By D.H.Elzer

Wildcraft Forest – Artists Edition

Images, Ideas and Energies Discovered in the Remote Landscape of the West

Toxic Soup

By D.H.Elzer and Sofia Porter

Watershed Intelligence Network

Toolkit Series

During processing, is it possible that herbicides, pesticides and other poisons could be mixed with pharmaceuticals, nutraceuticals, dried foods, powdered drinks and supplements?

The answer is clearly - yes.

The First Book

of Secrets

Monashee Almanac Series

As told by D.H.Elzer

Wildcraft Forest – Artists Edition

The legends and mysteries about the beginning of time in the sacred mountains.

Coming Soon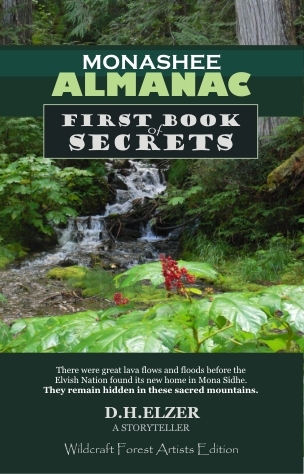 The WildCraft Forest is an Ecomuseum and Interpretive Forest, which includes a Sculpture Trail. We're located on Highway 6 in the Monashee Region of British Columbia just on the edge of the North Okanagan, one hour from Kelowna and 30 minutes from Vernon.

For Guided Tours call us at 250-547-9812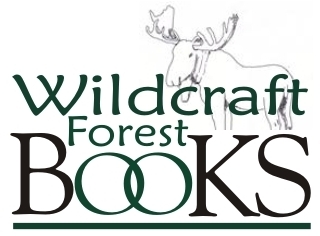 THE MOON

A Digital Print Portfolio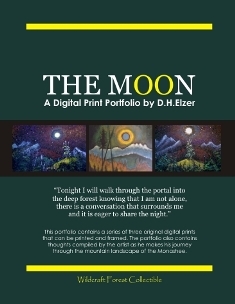 "The Moon" is a Digital Print Portfolio produced by Wildcraft Forest Books. D.H.(Don)Elzer has produced this series of original digital prints so that you can enjoy what inspires him – the Moon and the Monashee.

THE MOON

2015 Spring Stargazing Calendar

Free Download

The Moon Stargazing Calendar is a free download offered by Wildcraft Forest Books. The Spring calendar highlights the main stargazing events from January to Spring 2015.

The poster is also highlighted by an image created by British Columbia artist D.H.Elzer and is titled "Monashee Moon #2".