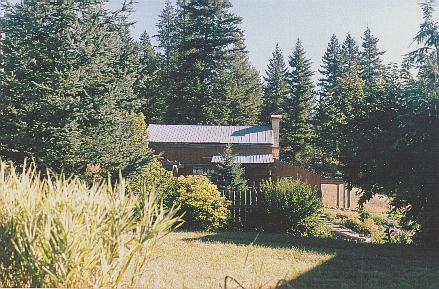 The Wildcraft Forest is home to a wildcrafters ecovillage. Our ecovillage provides rustic retreat accommodation as a farmstay experience where visitors can learn and participate in wildcrafting, permaculture, farming, education and stewardship projects and other forms of activity in keeping with the Wildcraft Forest mission.

You can stay for a day, a week, a month or longer. We have rustic farmhouse accommodation, campsites, tipis and RV parking. We offer a great opportunity for you to explore an ecovillage experience as you live and work with wildcrafters and others within a retreat experience.


At the Wildcraft Forest School we offer skills, insights and inspiration for creating good stewardship and positive change in the world.

Wildcrafting Basics introduces participants to the foundations of this ancient art that links to biodiversity, lifestyle, activism, stewardship, Ancestral Mapping and an understanding of Earth energies. Participants will become aware of wild harvesting methods and the uses of wild botanicals. As an introduction this course explains the current role of wildcrafting in activism, work, business, community development, lifestyle and sustainability.

A Two Day Intensive Course

Wildcrafting by Design offers participants a chance to explore the details of Wildcrafting Ethics and Practice and focuses on Stewardship Models that can be implemented by wildcrafters. This course offers students a chance to design stewardship initiatives that they can then move forward personally, as a business, organization, community or within an activist campaign. This course provides support for wildcrafters eager to build an ethical approach to harvesting that links to bioregional stewardship and offers them a co-mentoring environment to construct a narrative that explains "good work" for the planet.

This Plant Spirit Medicines course travels students into rainforest areas to study medicinal plants and trees within the context of wildcrafting. Students will be introduced to wild medicine plant propagation methods that link Earth energies, harvesting and stewardship practices all driven by wild dynamics. Students will be introduced to the art of alchemy that includes exploration into historical blending practices that includes fermentation, extracts, teas and topicals.


Wildcraft Forest 1981 Highway 6, Lumby, British Columbia, Canada


At the Wildcraft Forest we are transitioning content within our website.

Please check back with us.