SANCTUARY FOREST THERAPY CENTRE

Sanctuary Forest Retreats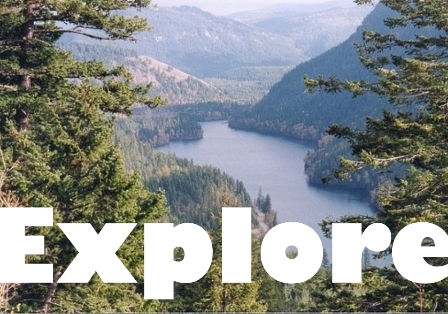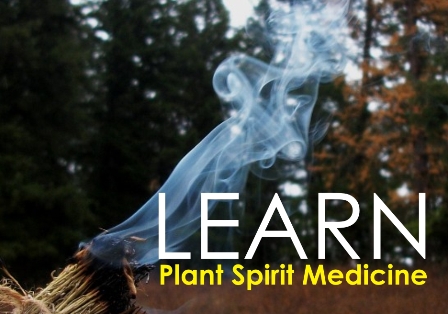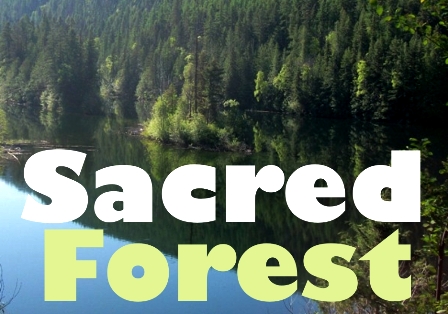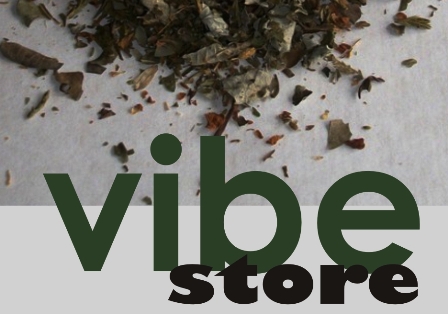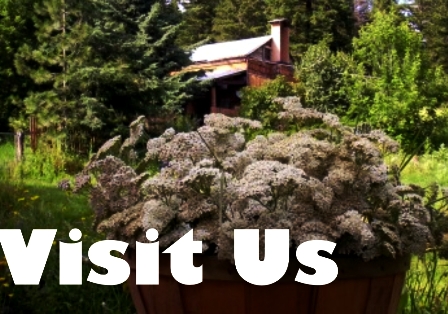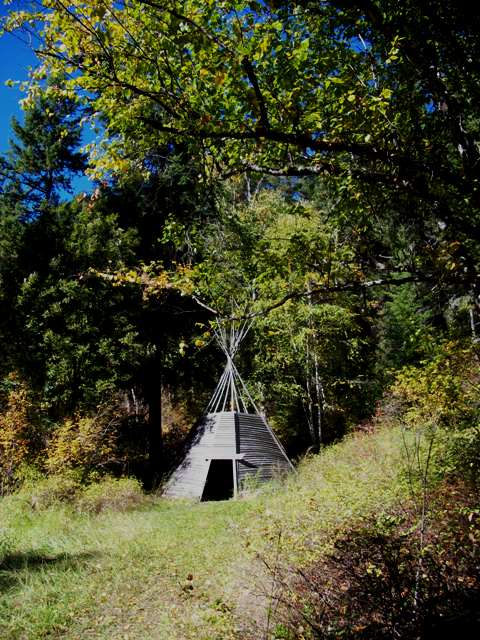 Yasei Shinrin Yoku

"Wild Forest Bathing

in a Sanctuary Forest"

When we invest in the Forest and the Earth so that she remains strong and healthy then she will invest in us.

The Wildcraft Forest offers a unique approach to Shinrin Yoku which is Japanese for "Forest Bathing" and means "taking in the forest atmosphere". We offer Yasei Shinrin Yoku, which incorporates wildcrafting, and includes a tangible understanding of the sentient forest. Participants are introduced to the many spirit guides that dwell in the forest. Through the use of forest-based teas we will explore the subconscious energies that connect the forest with the most ancient part of our soul.

A typical day will travel participants in a slow quiet walk through the forest. Participants will stop and perform certain exercises and meditations linked to body, mind and spirit. The day will include a discussion within a sacred circle as well as a tea tasting and essential oil experience linked to the primary human "senses". You can join us for treatment sessions and forest retreats and you can also become a member, which will allow you to drop in and camp in the forest.

We offer additional services such as bodywork, ancestral mapping and energy work.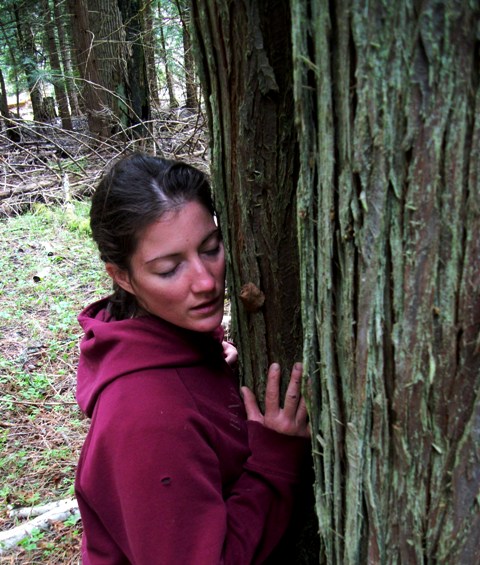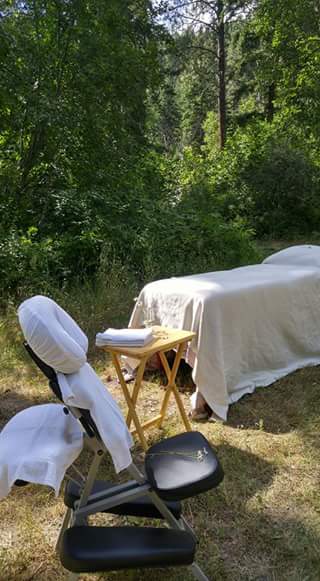 Learn about the work we do in the forest by visiting our

The Wildcraft Forest is home to the Sanctuary Forest Therapy Centre where twelve different kinds of forest therapy and wildcrafting practices are presented and taught through daily excursions, retreats, certification and immersion programs. Four satellite Sanctuary Forests are also available, each representing different kinds of energies and environments for learning and practicing Yasei Shinrin Yoku and plant spirit medicine.

You can join us in the forest through challenges, passport memberships, personal coaching programs, destination retreats and immersion experiences. You can become a guide or practitioner; and if you're starting out, you can drop-in or even participate in one of our online Yasei Shinrin Yoku challenges.

Within our retreat experiences the Wildcraft Forest presents four different Yasei Shinrin Yoku Expeditions each of them two days and each connected to a different element of energy in the diverse pristine forests of British Columbia. We also offer five and ten day retreats and progams.

FIRE

Inside the Spirit of an Ancient Volcano

We will explore ancient connections that link the formation of the Earth and the beginning of life with our ancestral connection to places. Each tree and plant holds a story and that story can provide us with healing energy. We will be exploring the power of mixed forests that provide a diverse range of pollens, resins and phytocides. We will be in the presence of ancient power points as we stand atop tall stone citadels which will provide an opportunity to experience healing minerals. This five day experience highlights the role of the "Firekeeper" and offers elements of ancient storytelling, gathering, craft and sacred medicines as well as protection as we navigate new pathways.

WATER

The Wonder of Water and a Great River

This expedition connects with "The Goddess" and the Sacred Feminine it highlights the power of the Moon and how her energy is reflected by the water which can present us with wisdom, strength and purification. We will explore the forest at night and participate in her mysterious healing energies as plants push out an abundance of living air with the rising of the Sun. Breathe deeply as water mixes with the forest and thickens life force. This five day experience immersed in nature is about "flow" and how nature creates environmental attributes through observations, feelings and sounds that can help to guide our lives including our rest and sleep.

EARTH

Connecting with the Earth in an Ancient Rainforest

We will explore the spirit of the land including her soils and how the roots of things connect with everything and provide balance. This experience is about the Great Mystery and highlights the role of the "Warrior" and that of courage as we explore the choice making required for our meaning and purpose. This five day expedition explores the sentient world of the rainforest as we connect with layers of Earth energies including Ley Lines and natural energy points or "portals". We explore certain mysterious inhabitants which dwell within the deepest part of the forest including the Sidhe, and the Sasquatch. This place is rich in biodiversity as the influence of animals, birds and other beings make connections with us as we develop our relationship with the wild.

AIR

Exploring Pure Air in the Monashee Alpine

This expedition connects the winds of change with deep and ancient ancestral energy as we search for new perspectives on our way to renewal. This five day experience explores elements of the "Shaman" and the "Cosmic Tree". We will experience the pure mountain air within the remote alpine of the Monashee Mountains, as well as the pure energy presented by times of lightning and thunder. This expedition explores the wide view, and represents a visionquest into our dreams. From here we will have a clear unobstructed view of the stars and will feel the energy and strength presented by ancient trees as they grow into the rock on the edge of glaciers.

YASEI SHINRIN YOKU TWO DAY RETREATS

What's included within each expedition…

Each five day expedition includes exciting and comforting features that bridge wellness with the natural world. Each program includes:

Airport shuttle and touring between the Sanctuary Forest Centre and forest trailheads.

Each program is guided by professional Yasei Shinrin Yoku Guides and Practitioners.

Comfortable Glamping Tents and Retreat facilities and Base Camp tents.

Numerous gentle guided walkabouts with meditation sessions connected to unique forest ecosystems.

Each program includes the Wildcraft Forest 16 Session Yasei Shinrin Yoku Experience.

Features ten different Yasei Shinrin Yoku exercises everyday.

Profile five different wild plants everyday including plant identification as well as food and medicinal values.

Daytime and evening presentations and discussions about Yasei Shinrin Yoku and the wild relationships that link better health with nature.

Healing and bodywork demonstrations.

Gourmet meals that include wildcrafted cuisine and culinary learning so that you can rewild your diet.

Ample alone time that's just for you.

Each program includes Earth stewardship experiences and methods of modern and ancient caretaking as well as ceremonies which can help offer protection and restore balance in the forest.

We offer an extra free day. You can remain here for a sixth day and just relax.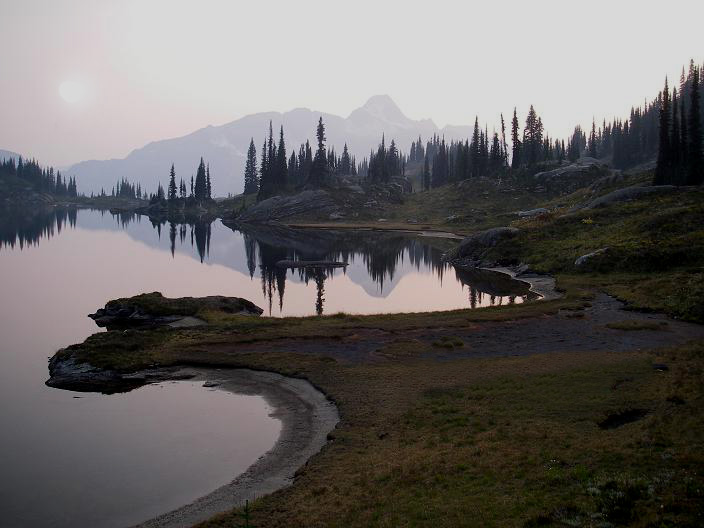 We offer destination Yasei Shinrin Yoku and Wildcrafting retreats at the Yasei Sanctuary Forest Therapy Centre as well as our various satellite forests. This is an opportunity to explore forest therapies in different environments that include rainforests, mountain alpine and savannah areas and the deep woods of mixed forests.

The Wildcraft Forest presents four different Yasei Shinrin Yoku Weekend Destination Retreats. As forest expeditions each is connected to a different element of energy in the diverse pristine forests of British Columbia.

Join us for multi-day Wild Retreats

Alpine Tundra Vision Quest

A 5-day Shamanic Journey into ancient mountain meadows searching for thunder and lightning.

Rainforest Silent Meditation Retreat

A 5 day immersion into the mysterious healing energies found in the Monashee Wilderness

Sanctuary Forest Design Camp

This 5-day wilderness camp offers a unique Wild Dynamic Permaculture Design Certification supported by field skills in wild dynamic stewardship. This camp focuses on rewilding farms, gardens, communities, remote landscapes and interface landscapes and provides participants with a range of learning environments that includes both classroom and project work in the field.