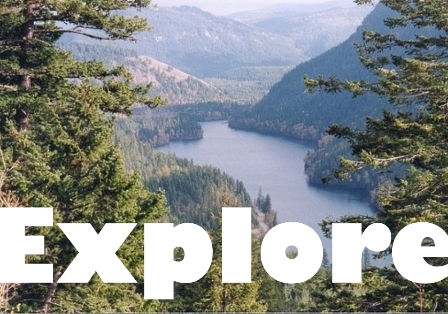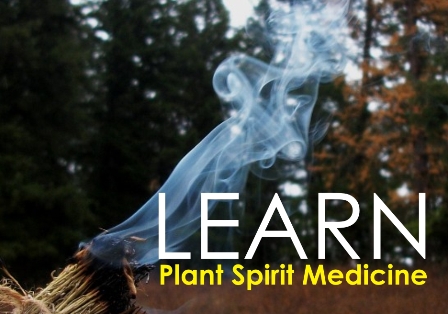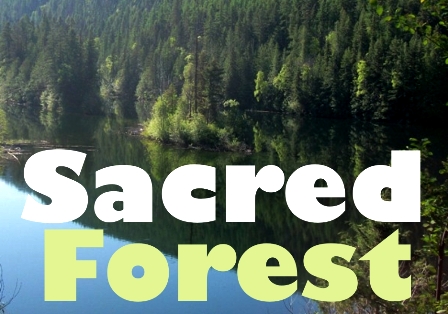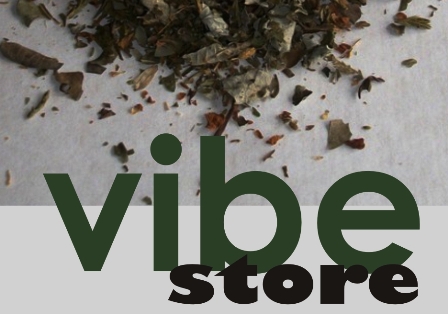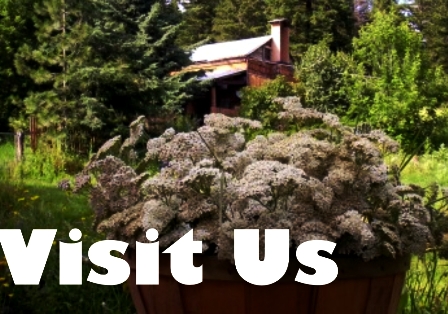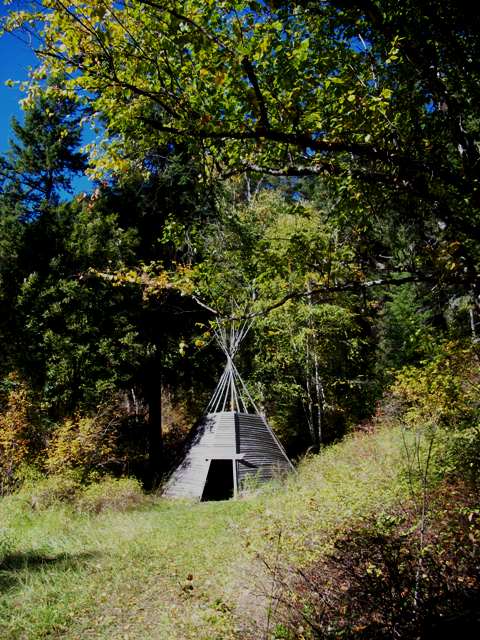 "Rewild" is the distance-learning program offered by the Wildcraft Forest School. We offer online courses, seminars and outdoor challenges and restoration programs which provide an inspirational and creative environment for students ranging from children to adults and from beginners to professionals.

With the Earth being placed at risk it has become necessary to find, educate and initiate new keepers of ancient wisdom. In every Wildcraft Forest School course new keepers have emerged and in order to further support this effort we have made public our Mystery School that will share the "lesser mysteries" in this realm we call "wild mysticism".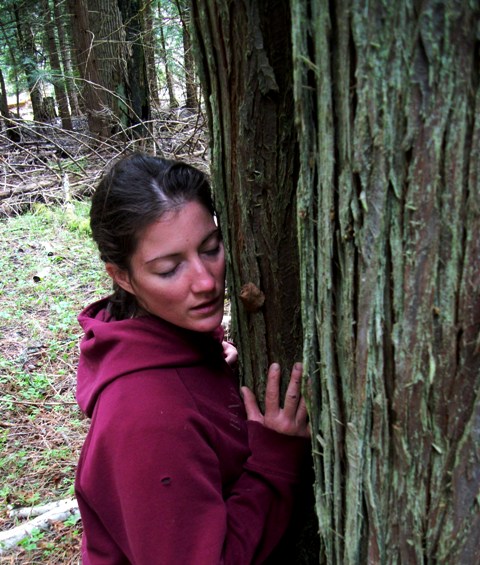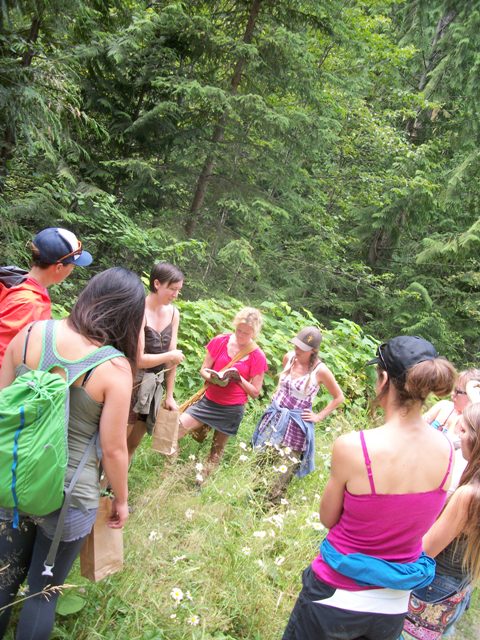 •

I will study and seek to understand wild places and plant spirit medicines, craft and food that considers biodiversity and shadow biodiversity. I promise to re-wild food, medicines, community and the human experience including key aspects of political, economic and social structures.
Nature for New Canadians Guide Certification

Distance Learning

We can start your lessons within 10 days of your registration date.

You may also register by Interac or

Wells Fargo Transfer
. Send us an
email
and we will send you instructions.
If you have questions please email us or call 250.547.2001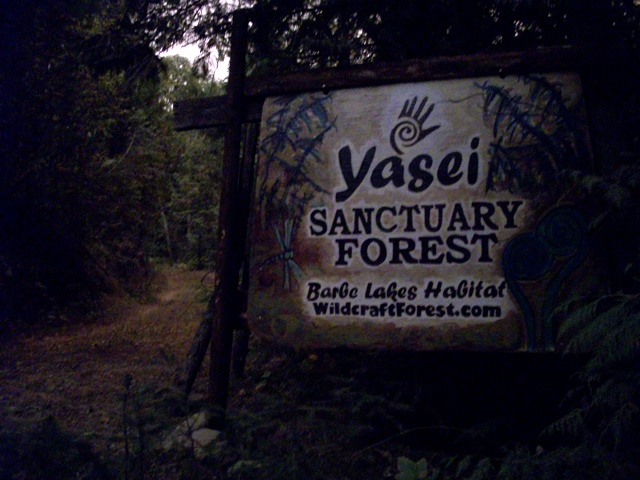 NATURE FOR NEW CANADIANS

Nature for New Canadians Guide Certification Program introduces new citizens to nature, conservation and stewardship in Canada.

Every year Canada opens its doors to nearly a half a million immigrants who will become citizens of a great land that is rich with wilderness. Nature for New Canadians is about bringing the wonders of nature to newcomers and providing them with up-close knowledge about ecosystems and local natural attractions so that they can begin to connect with wild places in a safe and comfortable manner.

This program also shares with them a history of the environmental movement and the importance that stewardship has in protecting these wild places.

Nature for New Canadians (NNC) is a Guide Certification Program that teaches individuals skills, provides them with tools and opportunities so that they can be successful at delivering outdoor activities as an NNC Guide. Guides are taught to create a nature-based learning area for their practice and are provided with instruction so that they can create a guiding narrative and itinerary linked to that location and others.

The program includes both Yasei Shinrin Yoku and wildcrafting teachings as well as soft ecotourism methods of guiding which are unique to the Canadian outdoor experience.

The following vignettes represent why the Nature for New Canadians Guide Certification Program is important:

There is an expanding body of scientific evidence which suggests that nature-deficit disorder contributes to a diminished use of the senses, attention difficulties, conditions of obesity, and higher rates of emotional and physical illnesses. This condition is faced by a large and growing segment of our population as the country becomes more urbanized. With 80 per cent of Canadians now living in cities — including the vast majority of immigrants who have arrived in the country — more of us are becoming disconnected from nature.

Many new immigrants are challenged when it comes to understanding the cultural protocols that exist when going deeper into nature. Going camping, fishing, or participating in certain nature-based activities may have obstacles that are largely unseen by mainstream Canadians.

Creating a gateway to nature becomes very important for the health of new Canadians and it is also important for sustaining outdoor and park programs as well as conservation and stewardship efforts. Immigrants and visible minorities now make up 20 per cent of the population and two-thirds of the country's population growth. By 2030, one in three Canadian workers will have been born in another country.

According to Parks Canada, socio-demographic research shows that new Canadians from different cultural backgrounds are under-represented among visitors to national parks.

The situation is much the same in other western nations. In the United States, Hispanics and especially African-Americans are conspicuous by their relative absence from national parks. The result is that our parks risk becoming preserves for affluent, aging Caucasians even as the country's population becomes more diverse.

Conservation is at risk if we do not have a diverse, representative group of Canadians experiencing nature so it becomes important that new Canadians continue to embrace values that protect the planet; and this happens when they explore nature and become welcomed into environmental and conservation groups.

Newcomers usually know that Canada is full of wild, natural spaces. Part of breaking down the knowledge barrier is showing new Canadians that there's lots to do that's accessible and easy and fun.

It's an education issue. While new Canadians might flock to parks in large numbers for group barbecues and picnics, few grew up in countries where exploring and camping in the wild is part of the culture. They might not have been exposed to outdoor activity. They might not know how to dress for certain activities. They might not have knowledge about equipment and supplies or how to wayfind.

One of the most common observations that new Canadians have when they are exposed to nature is that of spiritual connection, so it becomes important that reflection, meditation and prayer become important within nature-based excursions for new Canadians.

Nature makes all people happy.

Who is the NNC Guide Training for?

People who have a passion for connecting people with nature in a meaningfull way.

Anyone in a facilitating, teaching or mentoring role with new Canadians including adults, children, families and groups.

Anyone working within the tourism, outdoor education and eco-tourism sectors.

Those in non-profit organizations and in particular environmental, social and cultural services.

Educators including teachers, parents, caretakers and NGO youth and elder facilitators.

Government Services including parks and recreation programs.

Forestry and Farm Facilitators found in social forestry and educational groups.

Wellness Practitioners and Faith-based Teachers.

Nature for New Canadians Guide Certification training features:

Introduction to the Nature for New Canadians Program

Multiculturalism and Reconciliation

Getting Outside – A Step by Step Guide

Introduction to Yasei Shinrin Yoku and Wildcrafting

Sentiency and Creating Relationships with Nature

Local Trees, Plants and Ecology Studies

The Healing Forest: Energy Work and Nature Communication

Rewilding and Stewardship

Canadian Environmental a History

Creating a Place for Guiding

Guide to Forest Therapy and Wildcrafting Methods

Development of Nature for New Canadians Services and Partnerships

Becoming a Nature for New Canadians Guide (NNC Guide)

JOIN US

As a student you will be participating in our Distance Learning Program in order to become a Nature for New Canadians Guide (NNC Guide). In this training program there are six comprehensive lessons, plus toolkits and curriculum. Lessons have video and webinar support and students are required to complete a series of assignments. The entire program can be completed within 6 months however students are self-guided so they can choose to take a longer period to complete.

Upon satisfactory completion of the program, students are supplied with certification with no additional charges or fees.

Distance Learning for Nature for New Canadians Guide (NNC Guide) costs $1600 per person in Canadian Funds. Upon registration you can expect your first lesson to be delivered electronically within 10 days.

REGISTER

Distance Learning for Nature for New Canadians Guide (NNC Guide) Cost: $1600.00 (Canadian Dollars) per person.